618. Granite cutter's
bush hammer
, a.k.a. quarryman's bush hammer, mason's bush hammer, and concrete bush hammer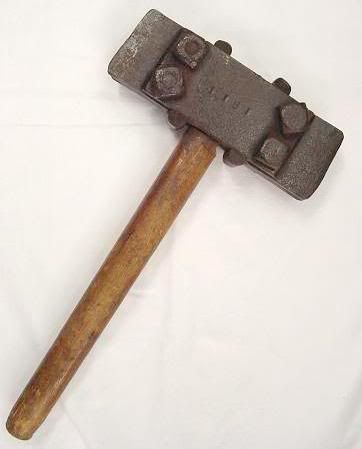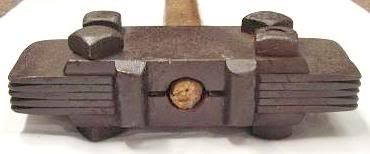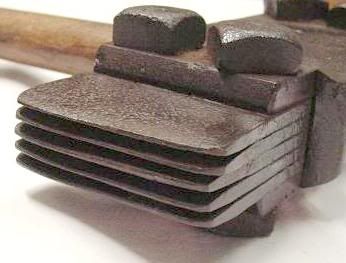 619. A tool for grasping and carrying hot utensils, it can also be used as a meat tenderizer, patent number
497,287
.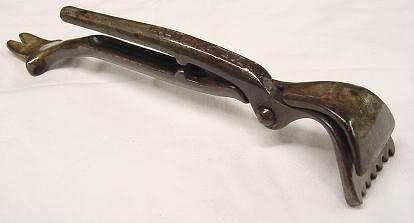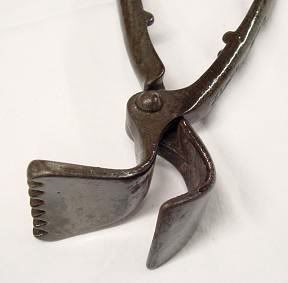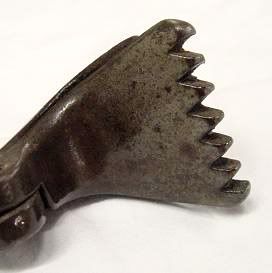 620.
Stanley No. 59
, doweling jig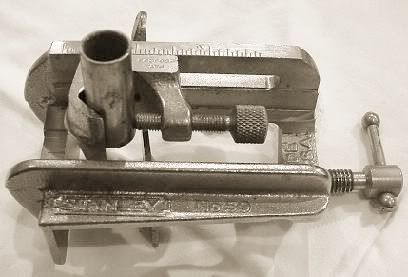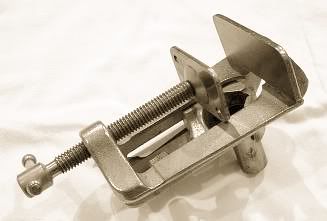 These next two were sent in by a visitor of this site.
621. Check valve grabber, used in well drilling/repair for retrieving the check valve from atop the well point.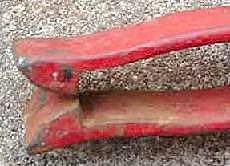 Well point:
622.
Check valve
, as stated above, this is attached to a well point and seals the casing (has to be driven in place) and stops water from flowing back down into the well.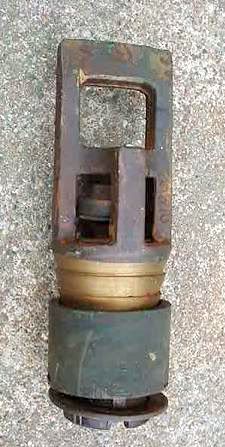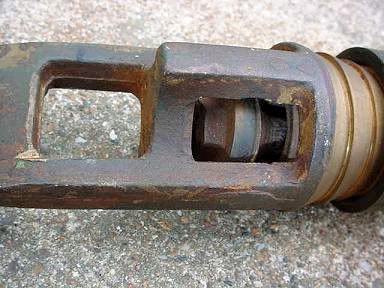 623. Elevator "door open" icon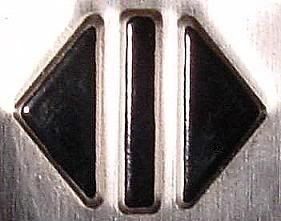 Back to
What is it?